When i arrived at Ilembula.i had a very bad surprise : the 3 elements triband was disassembled!!!!!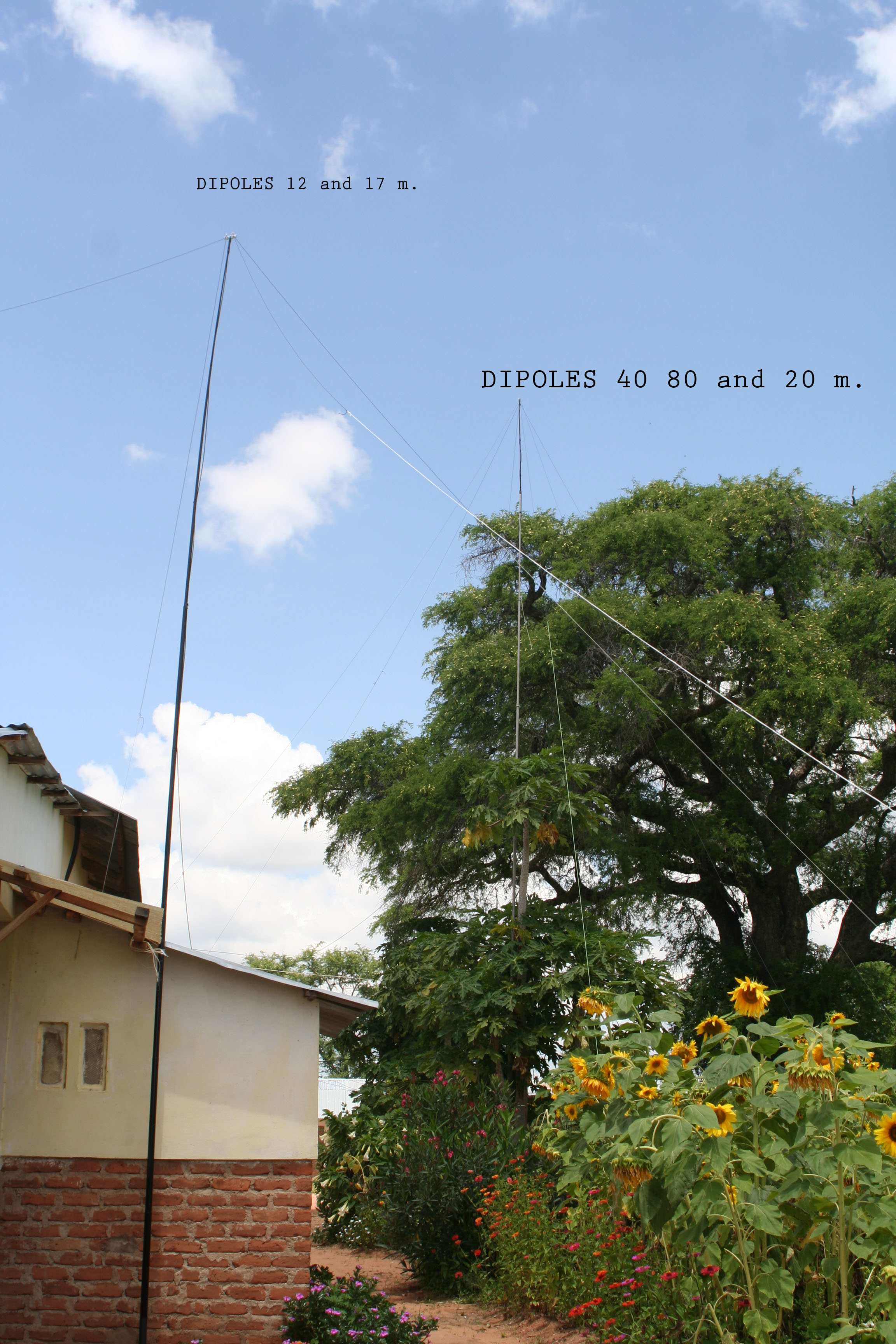 With Faustino IK2SAU i had prepared some dipoles and so i had to use this setup,hi..... The tx was a FT 100 by Yaesu,my keyer ETM 3,home made interface for RTTY and a laptop with the software QARTEST that works very good .
Unfortunately a friend of my group was snoring strong and had to sleep alone in the room where i have the station.So,i could not use it during the night and i made a few qso on 40 meters and none in 80 meters.
The time i had to operate was not too much but at the end i made about 3800 qso and about 350 qso also in WPX SSB Contest.
So,thank you very much who called me,to my Friend of BRESCIA CONTEST GROUP for the support and to mr.Hiddan Ricco 5H3HO for the help to get the license.Hope to come back next year.......